Shutter Accessories
We offer some accessories to solve e.g. cabling or mounting problems.
Cable feed through box. This is needed if you have to divide the cable to get e.g. through the instrument wall. Just connectors are not sufficient
Downloads: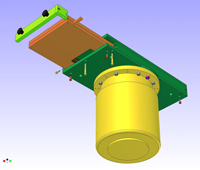 Interface box (green) that
holds the CCD camera
contains the retractable standard 80mm shutter
can be screwed e.g. to the telescope mirror cell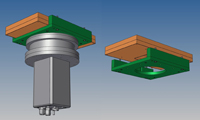 Another example of an interface box that
holds the CCD camera
holds the shutter (80mm)
can be screwed e.g. to a filter box
The customer required the 80mm shutter to be shorter than standard. The motors were mounted differently. This made the shutter shorter but also somewhat higher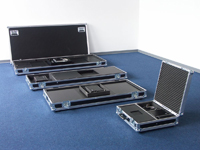 Custom made flight cases that are useful storage boxes as well.